Preschool is a fun year to introduce kids to their colors, shapes, numbers and letters. I am homeschooling three kids and I think preschool is one of the more challenging years but also very rewarding. It's challenging because preschool kids can't read any of their own instructions and my 3-year-old typically requires constant guidance. However my preschool boy loves to learn and be included in our homeschool routine. To keep my son busy, I searched Amazon for engaging and creative preschool activities that would also get him excited about school.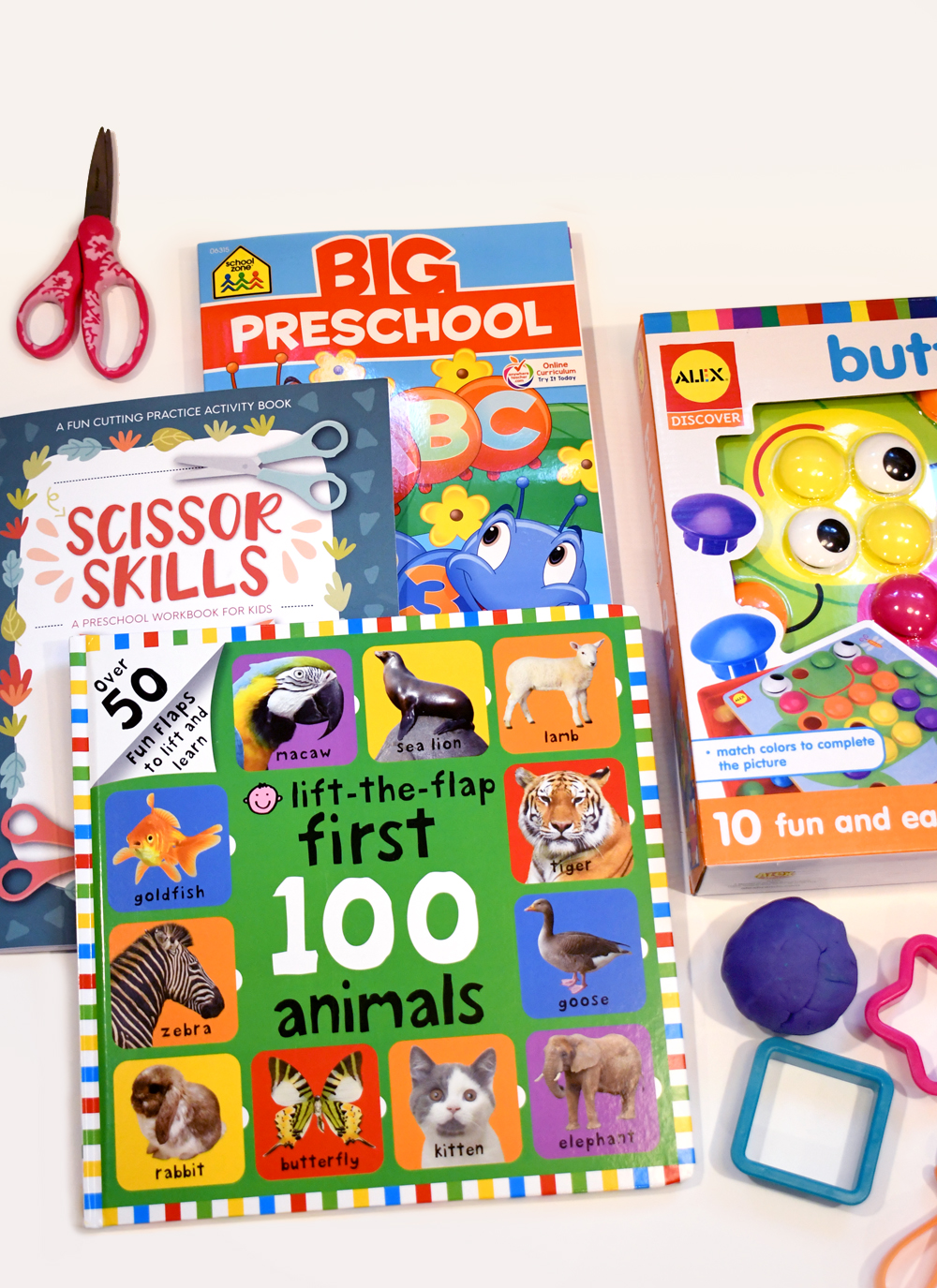 Scissor Skills Preschool Workbook for Kids
I also discovered this Scissors Skills Preschool Workbook which was another hit activity for both my 3-year-old and 4-year-old kids. Each page has lines to cut along, which progress in difficulty as you go through the book. My son had trouble cutting along a page with wavy lines at first, but after 3 rounds of practice his scissor cutting skills improved. Of course, I remind my kids that scissors are for only cutting paper when they have permission. This hands-on preschool workbook is a fun way for kids to practice intentionally cutting with scissors.
Ooly Monster Pencils
Learning how to write is even more fun with character pencils and erasers! These colorful monster themed school supplies are perfect for showing kids how to hold their pencil correctly, practice their letters and erase away any mistakes. Ooly makes all sorts of awesome school supplies to make learning fun!
ALEX Discover Button Art Activity Set
This Alex Discover Button Art Activity Set caught my eye because the directions are simple. Kids place the large colorful buttons into the corresponding holes on each art activity card to create designs. My son immediately took an interest in this button art activity set. He tried out several of the cards and quickly caught on to the color guides that each card provides to arrange the buttons. To my surprise, my 3-year-old showed a surprising desire to complete the activity the correct way. A few times he dropped a button underneath his desk and he was determined to search for the correct color rather than putting any color into the hole. This activity encourages kids to develop motor skills, arrange colors according to the instructions and persevere to finish the activity. I appreciate that this kit comes in a storage box which fits all the colorful buttons and activity cards inside.
Preschool Taste Test
Snack time is a favorite part of our homeschool day. I try to provide my kids with a selection of snacks to choose from. Occasionally we have a snack time taste test, which can also double as lunch. A taste test introduces kids to the sense of taste and the different flavors our tongues can identify. This kids taste test is a fun way to sample foods that are sweet, salty, spicy, sour and bitter. We often talk about the different areas of the tongue that can taste each flavor. A taste test also encourages kids to try new foods they may not otherwise be willing to try.
To set up a taste test, all you need is a small divided container and an assortment of different foods and snacks. This square silicone baking tray is great for a kids' taste test because it's small, easily washable and has 9 squares to hold different foods. Once my kids receive their trays, we talk about which foods are sweet, salty, spicy, sour and bitter. A taste test is a fun way to turn snack time or lunch into an educational activity!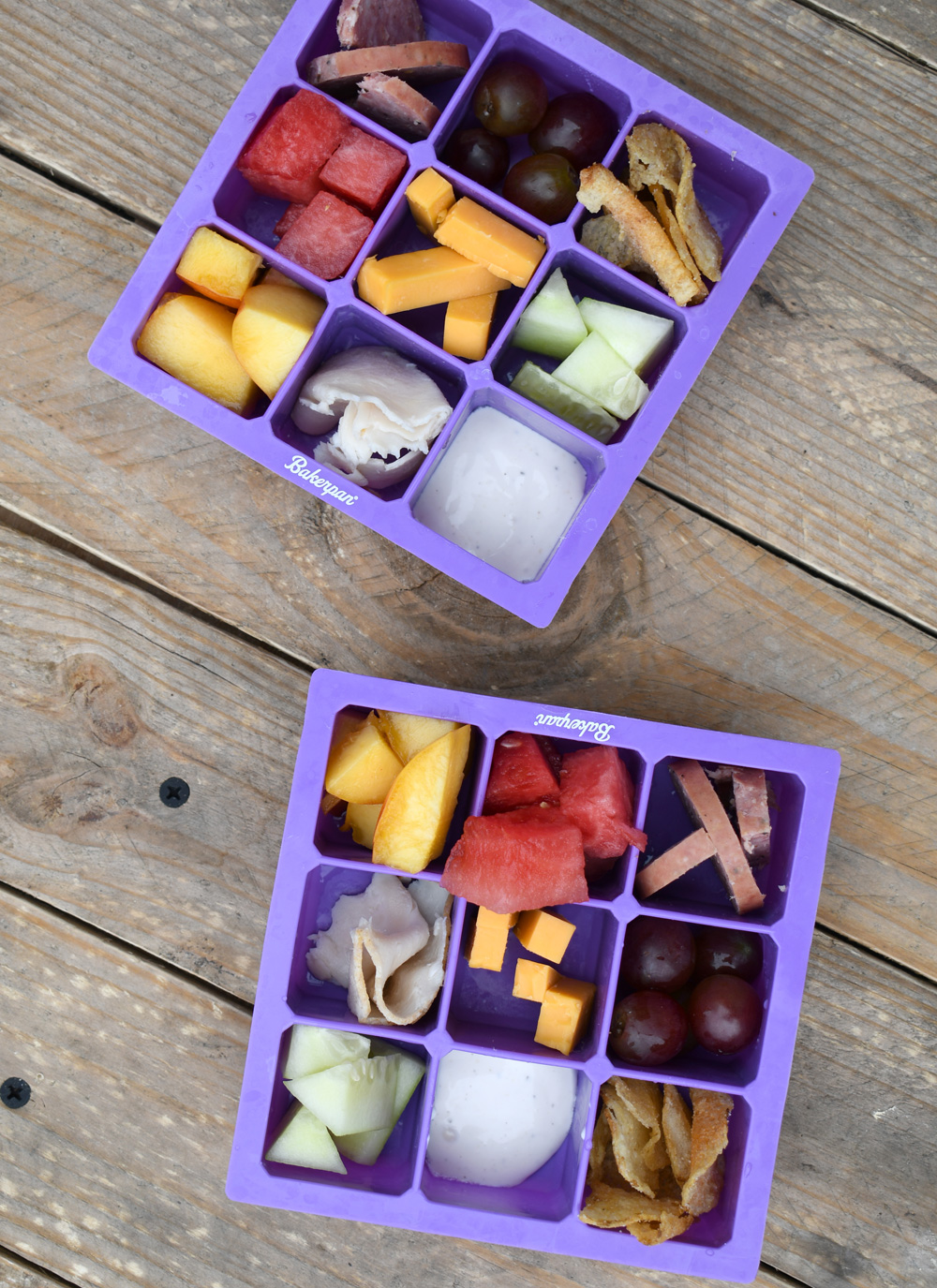 First 100 Animals Lift-the-Flap Book
Sitting quietly and looking at books independently is a great preschool skill to practice. I ordered this First 100 Animals Lift-the-Flap Book for my 3-year-old son s he could sit near us and quietly read his book. While my older girls do their workbooks, my son can discover new favorite animals under the colorful flaps of this sturdy board book.
Big Preschool Workbook
Finally, my 3-year-old son can work on his own preschool workbook at his own pace, reinforcing his skills of tracing, drawing shapes and learning about colors. I've purchased this Big Preschool Workbook twice now for my kids. The pages are filled with colorful illustrations and easy-to-follow instructions. Similar activities are grouped together so kids can practice mastery of each skill. My son especially enjoys the tracing activities and coloring in shapes.
Preschool is an important year for a kid's development. You can easily do preschool with your child at home and encourage their love for learning at a young age. My son loves being included in our school routine and doing his work at his desk. These activities are very helpful to keep a 3-year-old busy and eager to learn new things!
Hi, I'm Katie! I live with my husband and 3 kids in beautiful Coeur d'Alane, Idaho. I love Jesus, coffee, DIY projects, photography, homeschooling my kids, traveling, and serving people. I've previously worked as a graphic designer, web designer, journalist and barista. I started Create. Play. Travel. to share some of our creative projects and family adventures. I hope you enjoy the highlights of our creative family life!