One of the best things about doing school at home is that parents can make learning fun! My kids love doing hands-on creative activities like a food taste test. Kids get to try new foods and sample new flavors. You can even ask your kids to identify foods that are salty, sour, sweet, spicy and bitter. We often do taste tests for lunch, and my kids think it's an adventure to sample all the foods.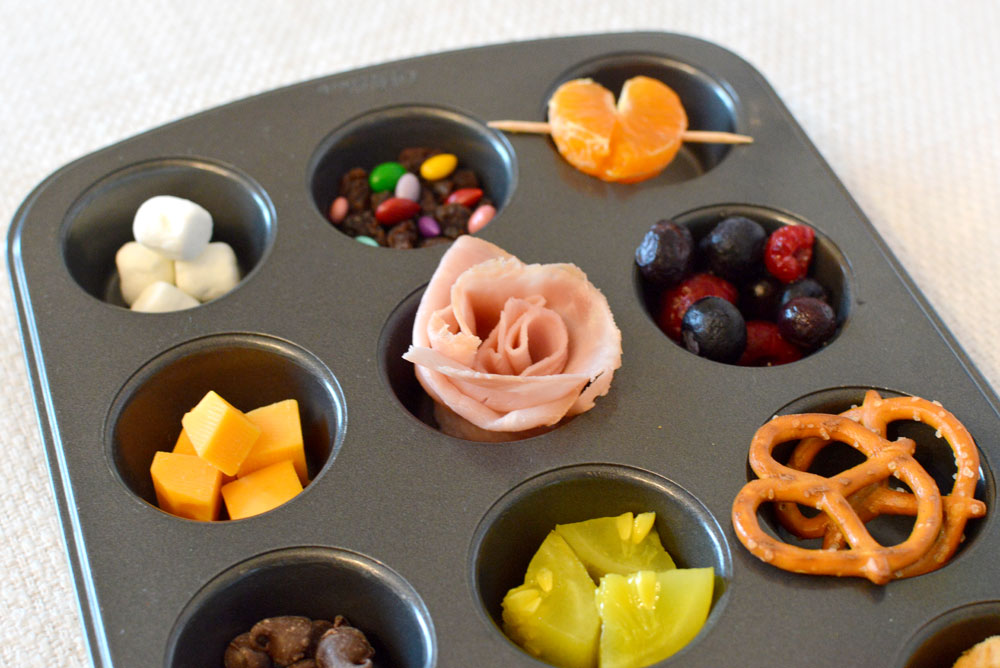 A taste test is a great way to get kids excited about trying new foods. This educational activity can also double as lunch! I often set up a kids taste test using small ramekins or mini muffin tins. I also recently bought silicone cube trays which are a great container for a food taste test. You can get really creative with the foods that you include in your kids taste test!
Kids Taste Test Food Ideas
Salty: potato chips, fish crackers, cheetos, pretzels
Sour: gummy worms, crystal ice powder, salt and vinegar chips, lime
Sweet: marshmallows, vanilla wafers, chocolate chips
Spicy: salsa, gumdrops, hot sauce, altoids
Bitter: baking chocolate, horseradish, mustard
Pin this to Pinterest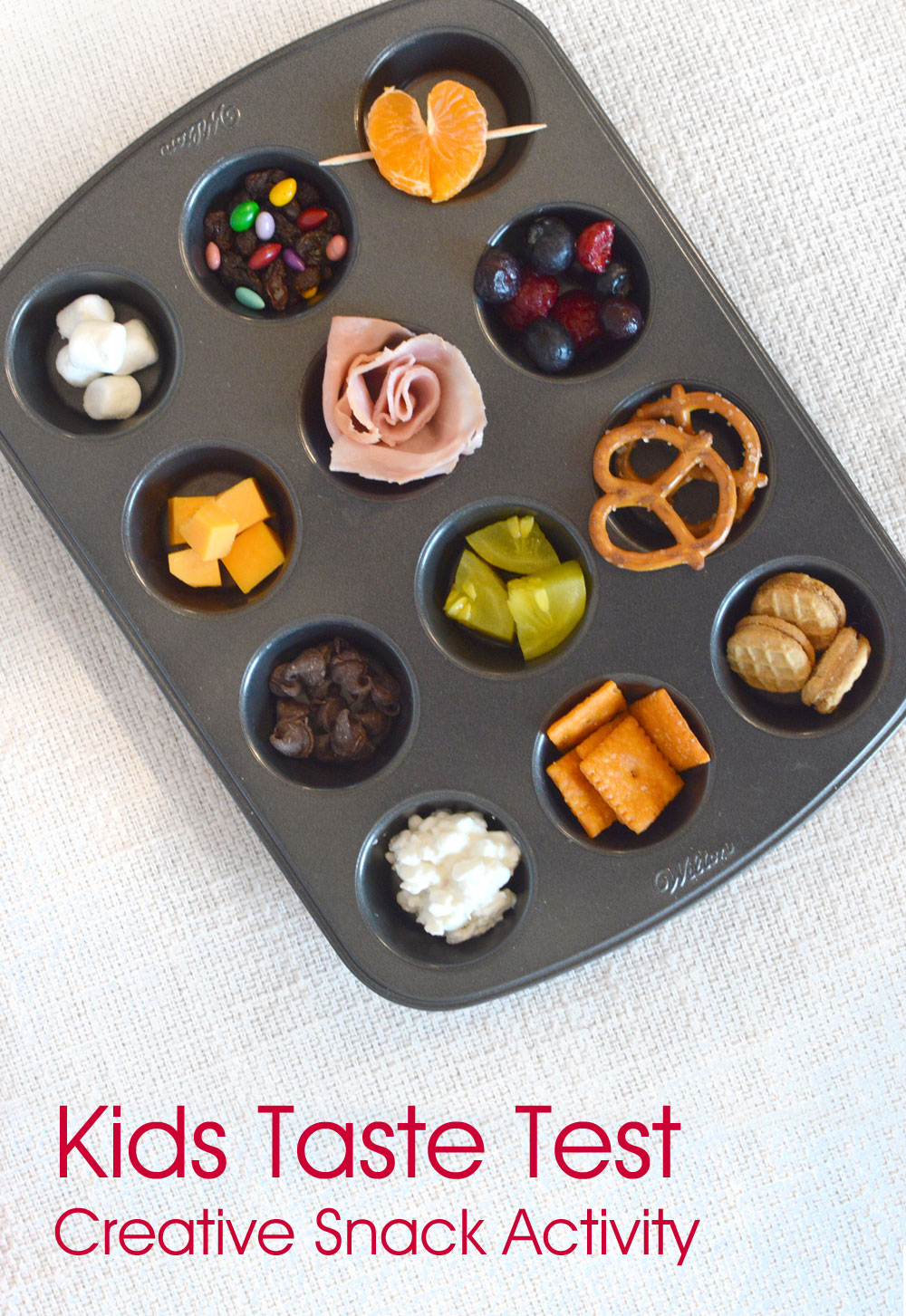 Identify Flavors
When my kids do a food taste test, we often talk through flavor combinations. Gumdrops are both sweet and spicy, and salt and vinegar chips are salty and sour. My kids are usually good sports to be willing to at least try all the foods; after all the game is to try all the flavors! A kids taste test is a great activity to help kids become more adventurous eaters. Encourage your kids to try something new and ask them what flavor they taste; salty, sour, sweet, spicy or bitter?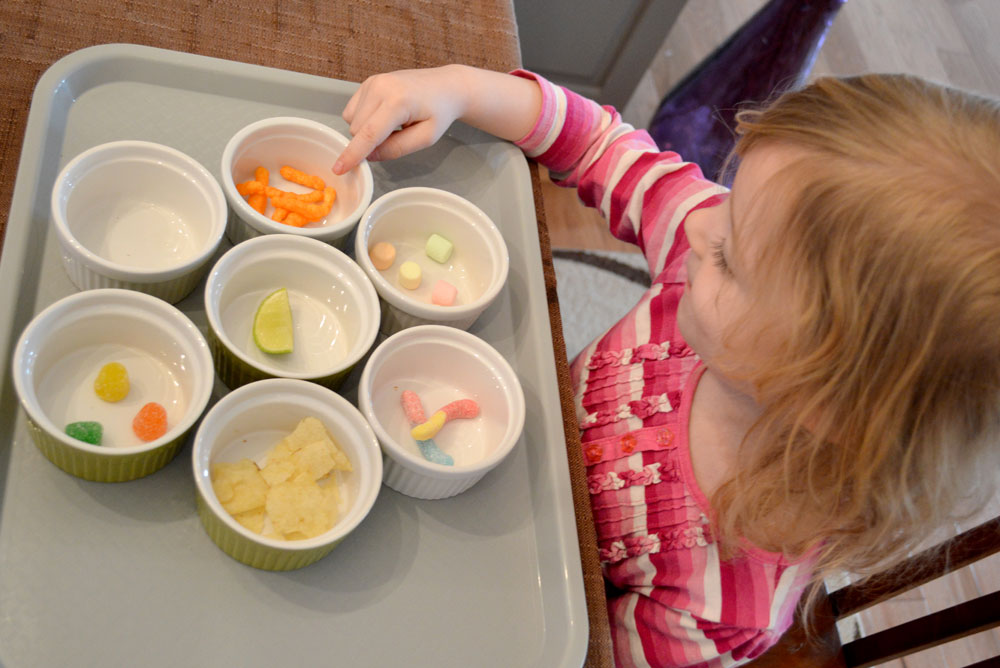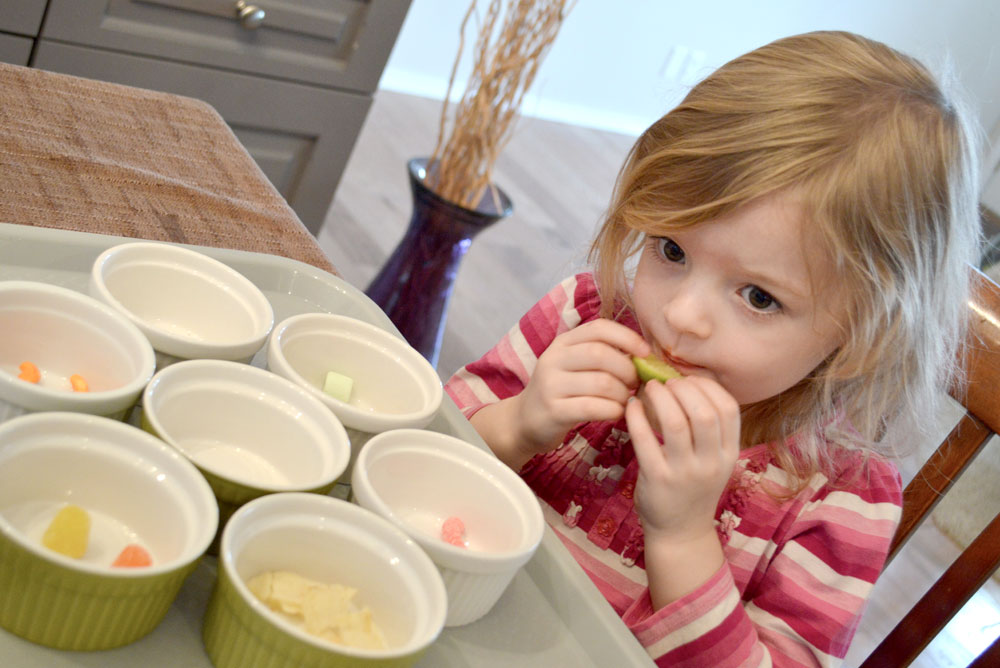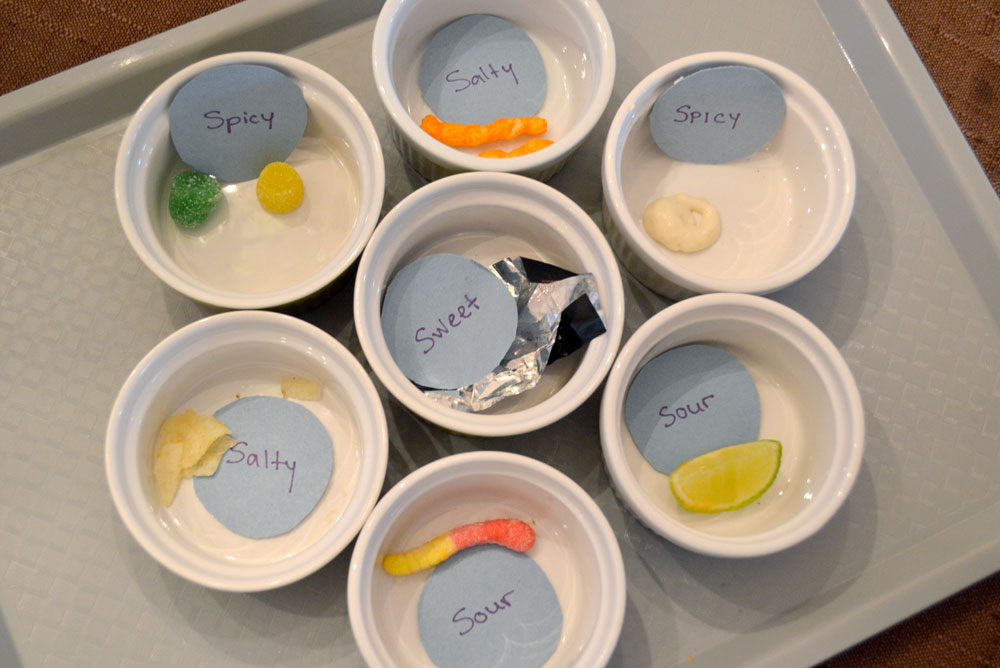 My kids taste tests usually include a variety of all kinds of foods such as cheese, crackers, blueberries, jello, spicy onions and olives. You can include anything kid-friendly you have in your pantry, really!
Lunchtime Taste Test
Turn a fun taste test activity into lunch with more selection and larger portion sizes. My girls love having taste tests for lunch, I think because of the variety of foods they get to enjoy.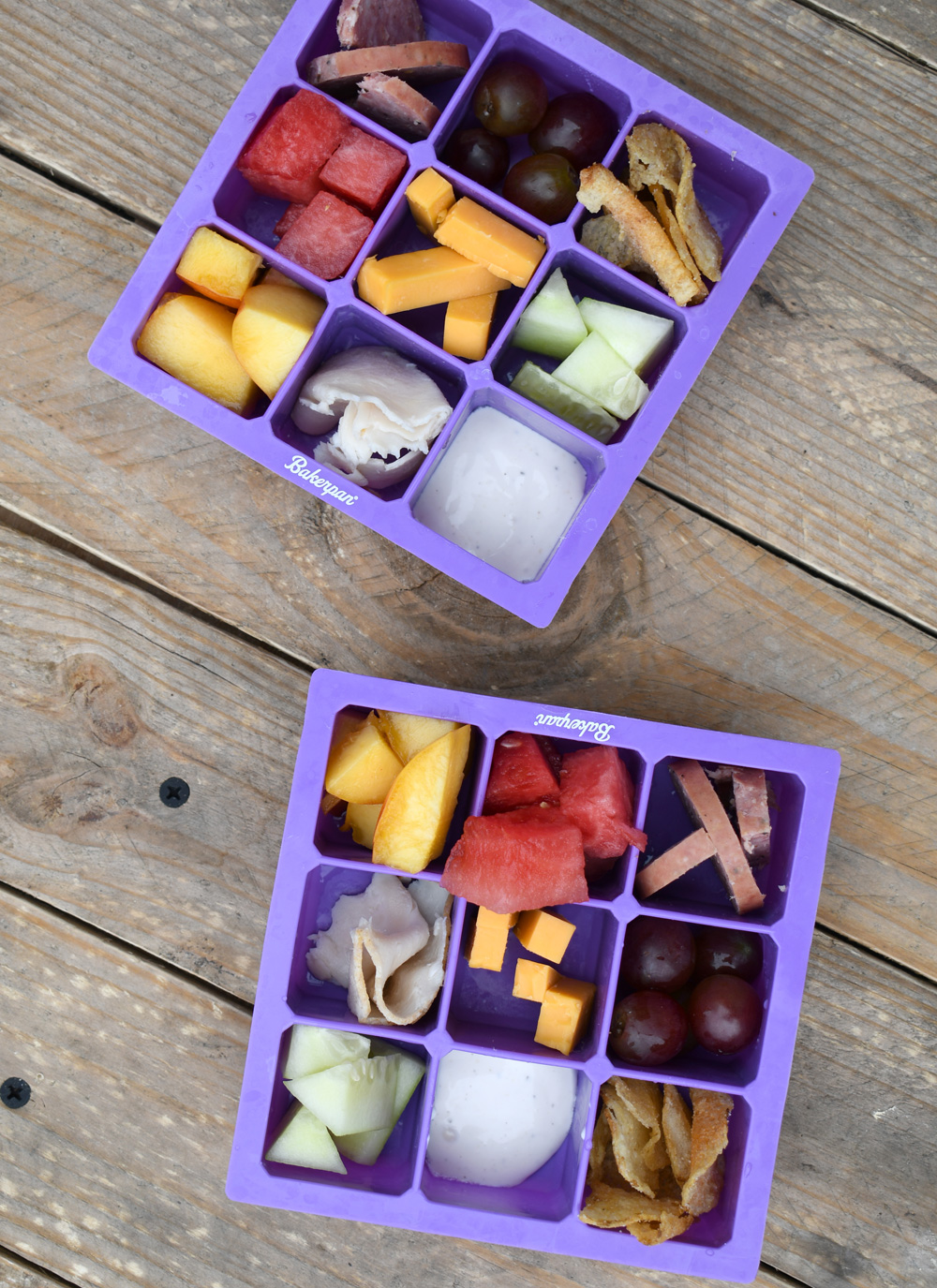 Lunch Foods to Include in a Taste Test
Crackers
Cheese
Sliced ham
Pickles
Olives
Mini carrots
Celery
Apple slices
Veggie straws
Banana chips
Raisins
Nuts
Popcorn
Kettle chips
Cottage cheese
Berries
Marshmallows
Chocolate chips
Would your kids enjoy trying a food taste test? This fun sensory activity is an interesting way to have lunch or just a fun kids activity to do in the afternoon!
Hi, I'm Katie! I live with my husband and 3 kids in Coeur d'Alene, Idaho. I love Jesus, coffee, creative projects, taking photos and traveling. I've previously worked as a web designer, journalist and barista. I hope you enjoy our creative projects and family adventures!