Birthday parties are a great opportunity to get creative with celebrating your child! My kids start talking about their birthday party theme a few months in advance. For her 6th birthday my daughter wanted to have a Minecraft birthday party. We made lots of kids Minecraft party ideas including a creeper pinata, colorful Minecraft-inspired potions and tasty party snacks!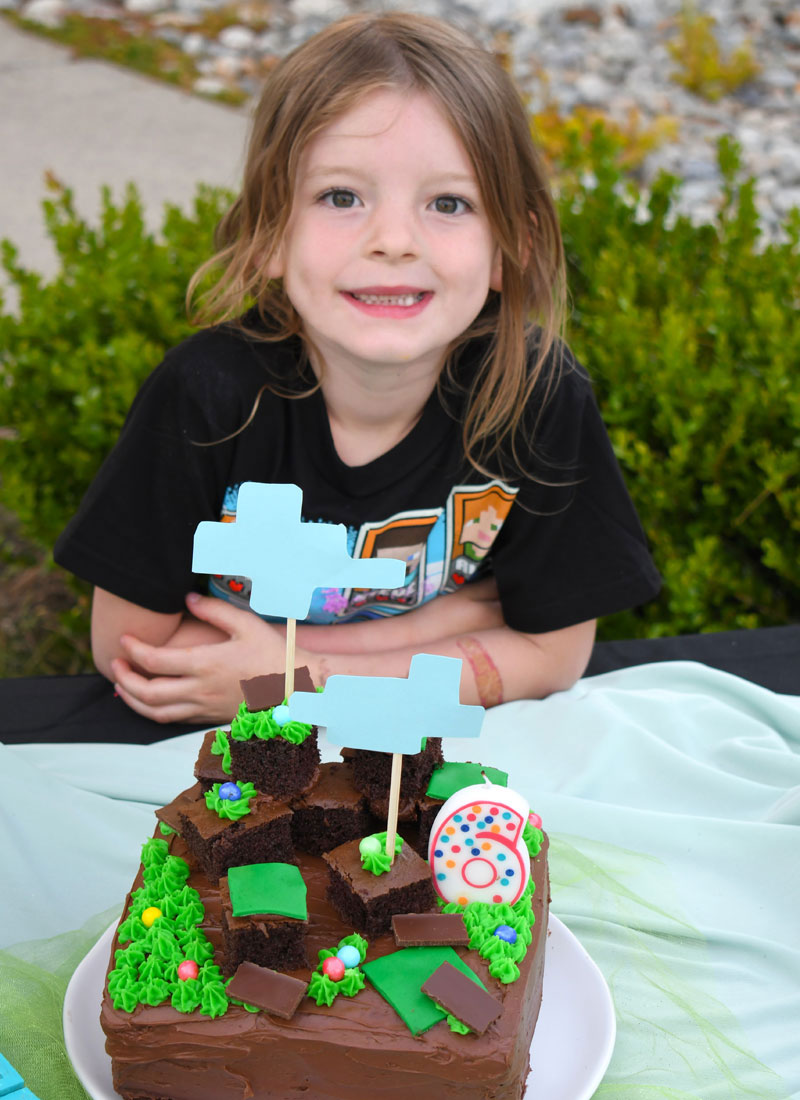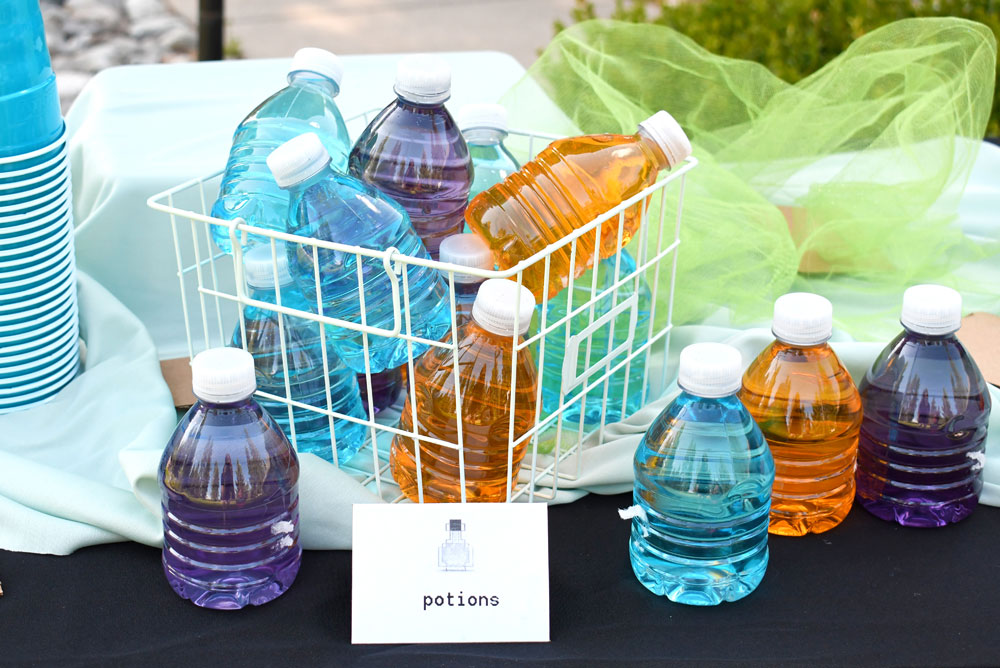 Kids Minecraft party ideas can be creative, inexpensive and fun! Easily make colorful potions by buying a flat of small water bottles, stripping off the labels and adding a squirt of flavored water enhancer. We made purple, blue and orange Minecraft potions and party drinks.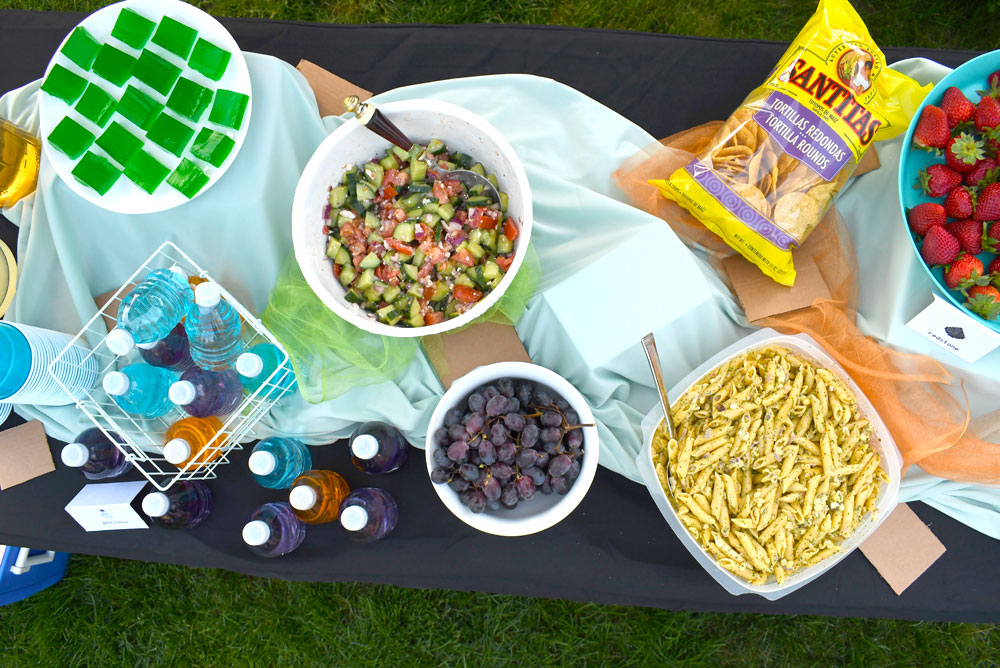 Tasty Kids Minecraft Party Food
Minecraft party food can be inspired by things found in the popular interactive kids game. We made rice crispy treats as Minecraft sheep and green Minecraft grass J-ello squares. A platter of fresh strawberries serves as a mound of redstone. You could make the redstone extra authentic by cutting off the strawberry stems and arranging each strawberry pointy end up.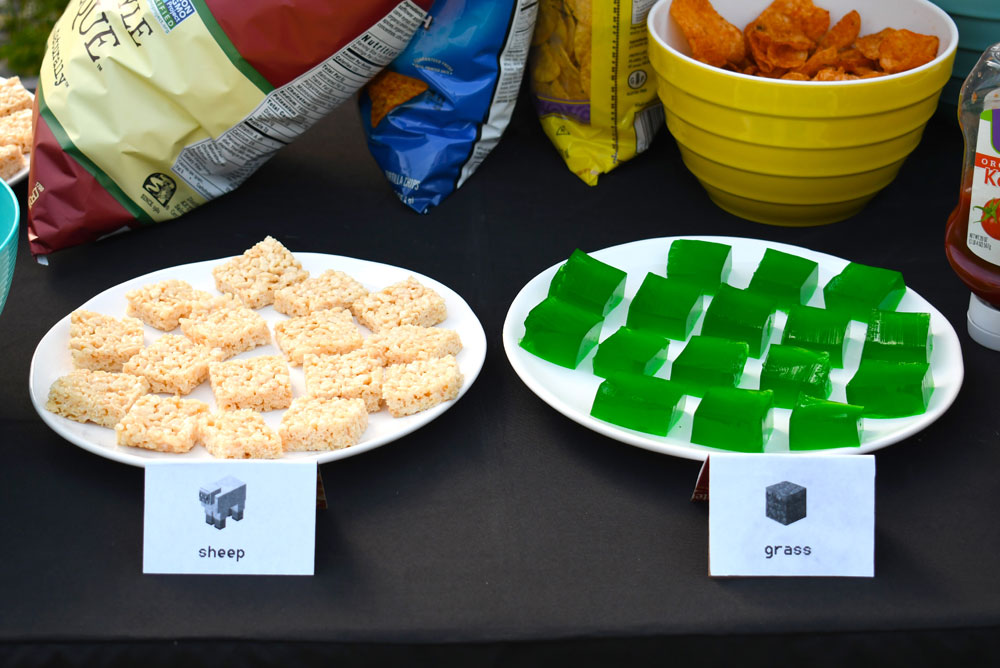 Minecraft party food! Make Minecraft sheep, grass and redstone using popular kids party treats.
Printable! Print off our Minecraft Party Signs Template (open link, right click, save as).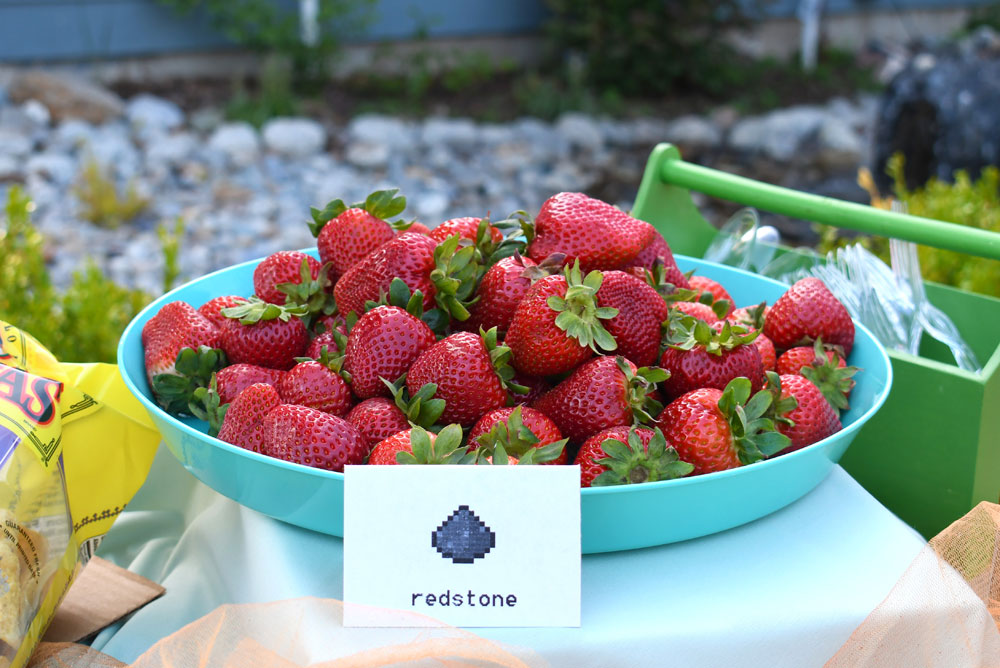 The highlight of any kid's birthday party is the birthday cake! Not only do kids love singing "Happy Birthday" and watching the birthday boy or birthday girl blow out the candles, most kids love eating cake and ice cream. I usually design a creative and budget-friendly cake for my kids' birthday parties. This year we made a birthday cake inspired by the Minecraft world, using a square chocolate cake topped with some cake cubes and icing dirt. Hidden among the icing grass are colorful chocolate colored candies representing elements and treasures. We topped the cake with floating Minecraft clouds attached to wooden skewers.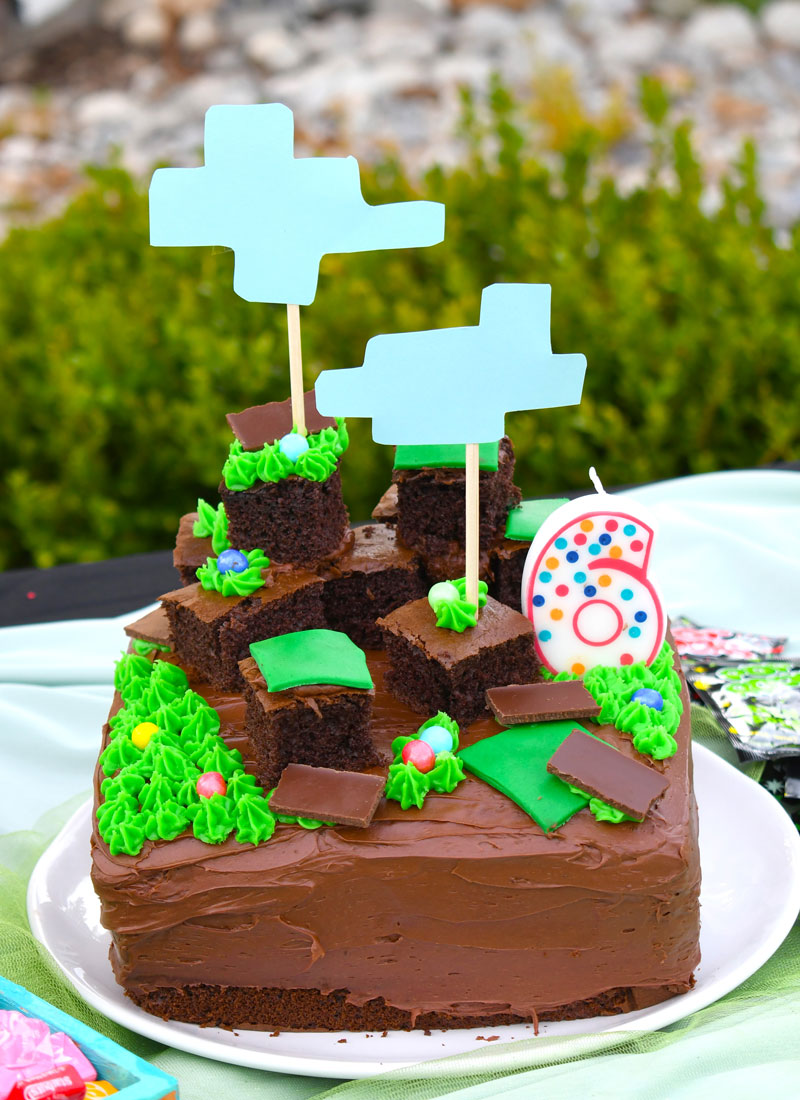 Happy Birthday 6-year-old!
Minecraft Creeper Pinata
Kids love hitting things with Minecraft swords. We made a Minecraft Creeper Pinata out of a cardboard box and fringed green tissue paper. You can easily make your own kids' birthday party pinata in any style and fill it with an assortment of your kids' favorite candy. See our full Minecraft Creeper Pinata how-to here!
Each child had a chance to hit the creeper with their Minecraft swords and everyone took a second turn using a baseball bat. It's important to create a boundary line for all the kids to stand behind while a child is hitting the pinata, to avoid accidentally hitting other party guests.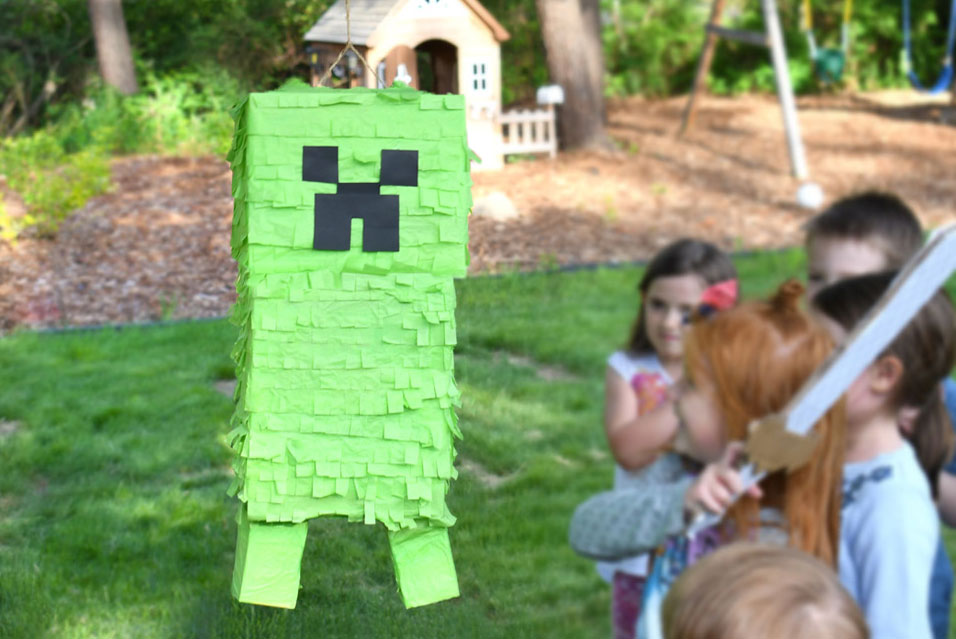 Minecraft Birthday Party Games
Creeper Chase – Play a game of tag and designate the person who is "it" as the creeper. They can even wear a creeper-inspired paper mask and chase their friends around the yard.
Silly String is always fun for any party. Kids enjoy spraying cans of Silly String at their friends and watching the colorful spray string spiral through the air. Make clean-up at the end of the game a group effort.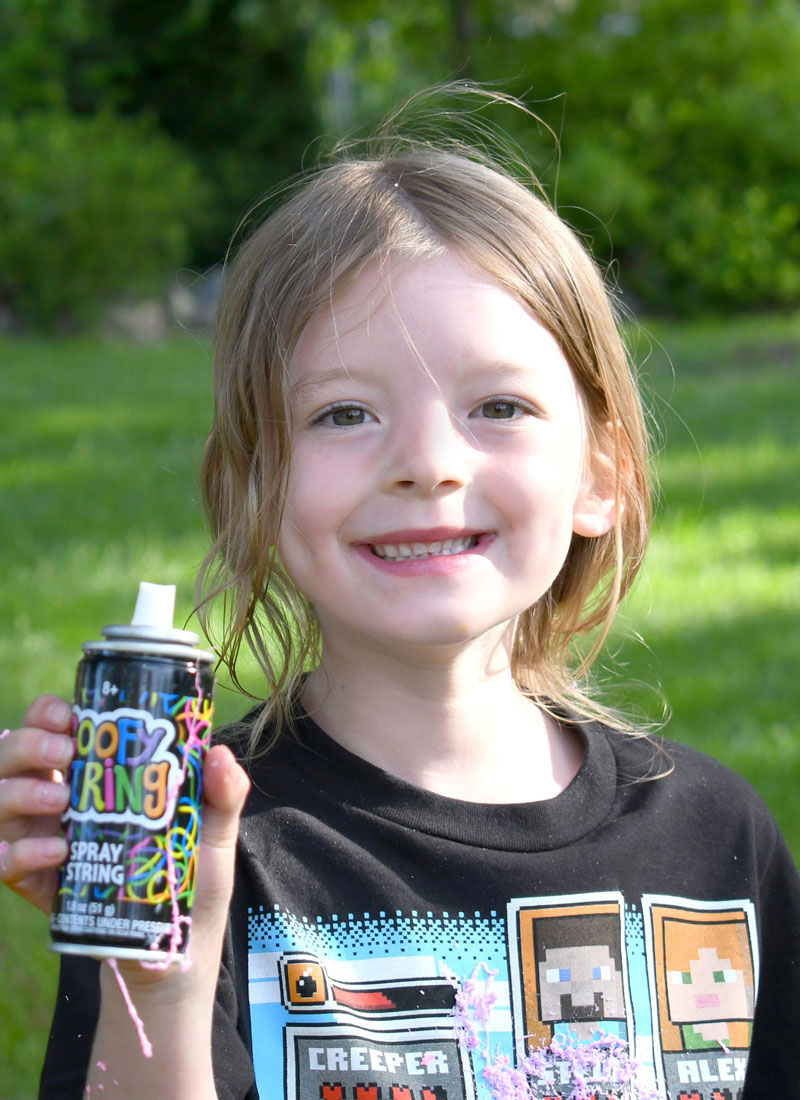 We also made a Minecraft sheep using a cardboard box and packing tape. A Minecraft sheep is a cute and inexpensive party decoration for a kids Minecraft birthday party.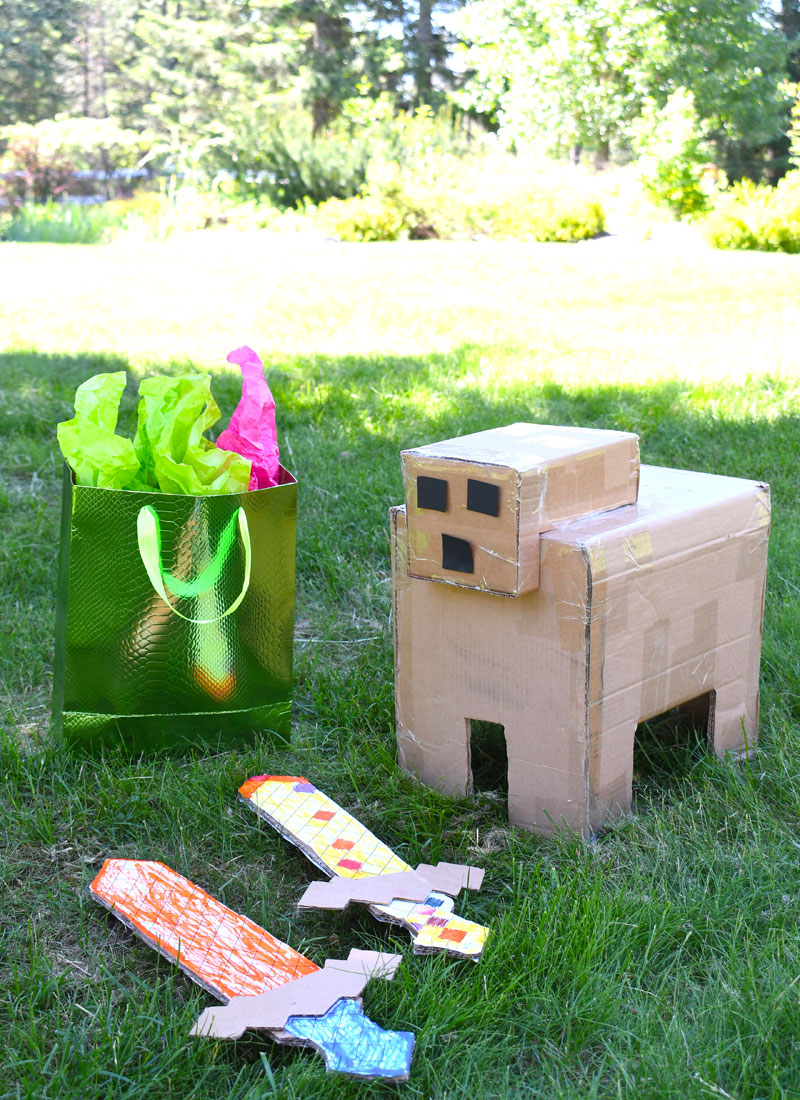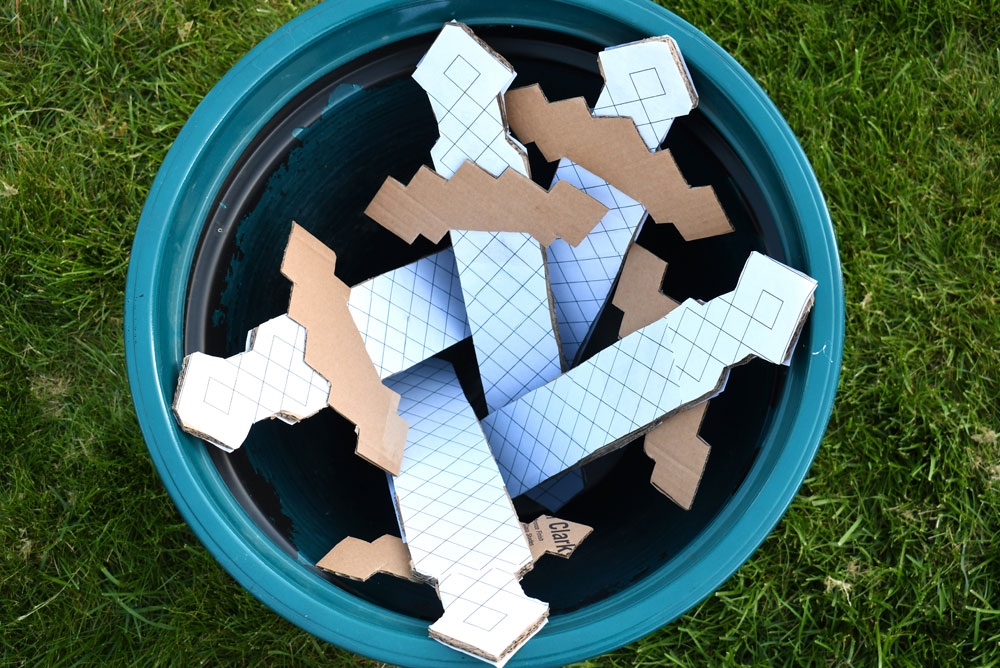 Minecraft Sword Coloring Activity
Kids always love doing creative activities at a birthday party. Our party guests colored Minecraft swords and filled in the designs with their favorite colors. We made these swords out of cardboard and glued on the coloring page sword pattern with spray adhesive.
Make your own Minecraft swords using the following materials:
Strips of cardboard
Scissors
Paper & printer
Hot glue gun
Spray adhesive
Instructions
Cut 20″ x 4″ lengths of cardboard with the corrugated pattern running lengthwise to make stronger swords. Make a pointed tip at one end, and at the other end create cut-outs for the sword handle and a not quite pointed tip. Cut the cardboard shapes for the hilt (we did double sided but this isn't required).
Use a hot glue gun to attach the cardboard pieces together.
Printables! Minecraft sword pattern | hilt & handle pattern
(right click and save as)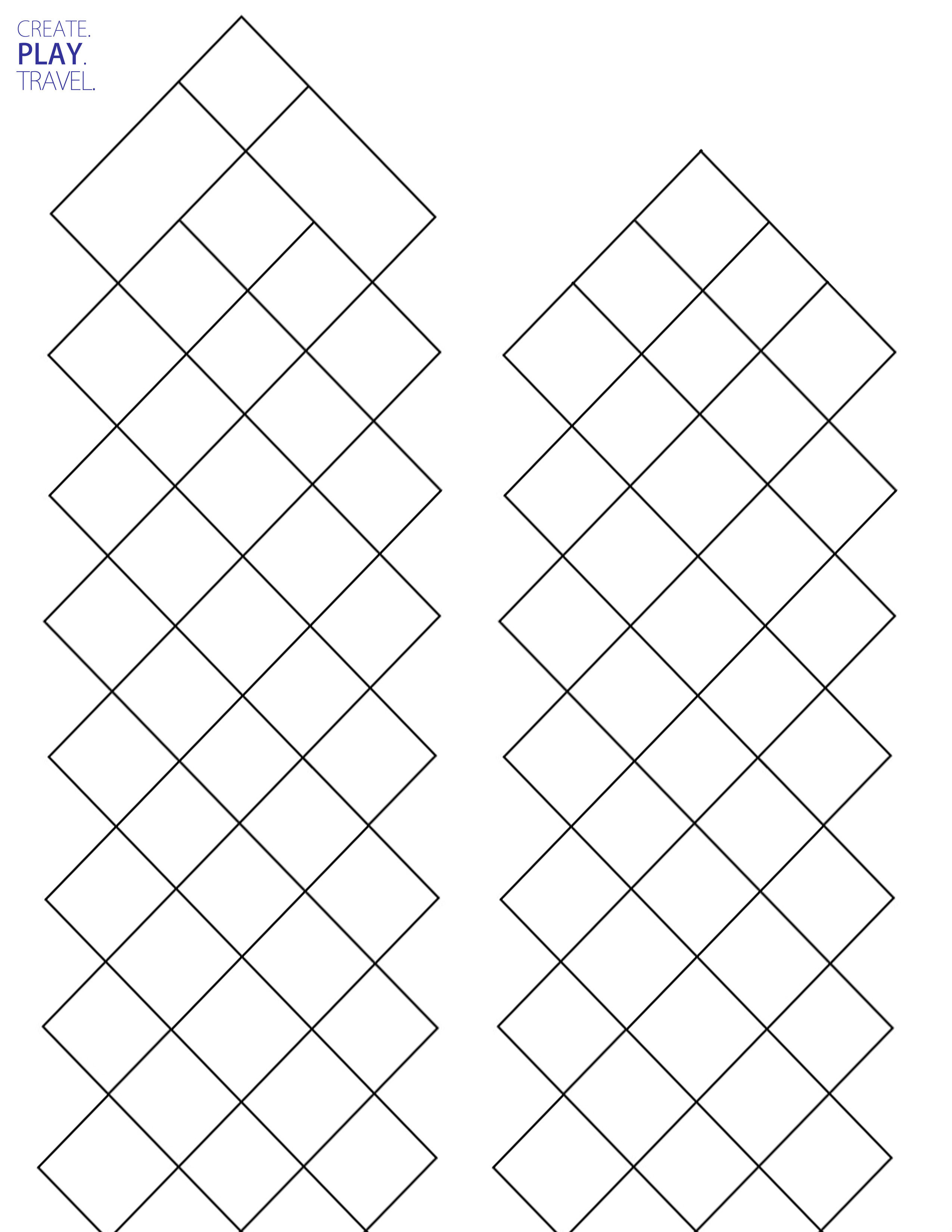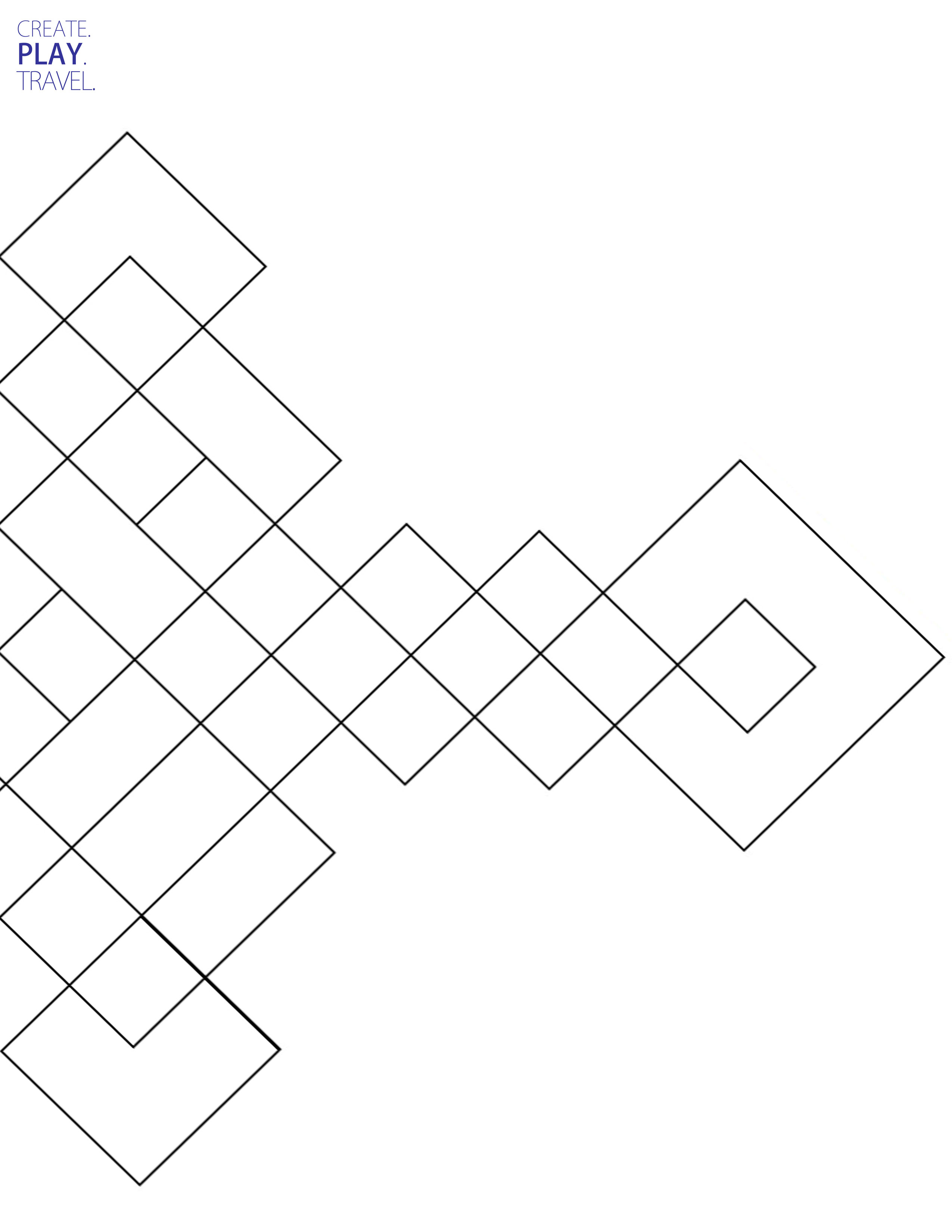 Print off the Minecraft sword pattern, cut it out and use spray adhesive to glue the pattern onto the cardboard sword. When using spray adhesive, place the item to be sprayed inside an old cardboard box as a work space. This will protect your work area from overspray when you spray the adhesive onto paper. You can throw away the sticky box later.
Pin this to Pinterest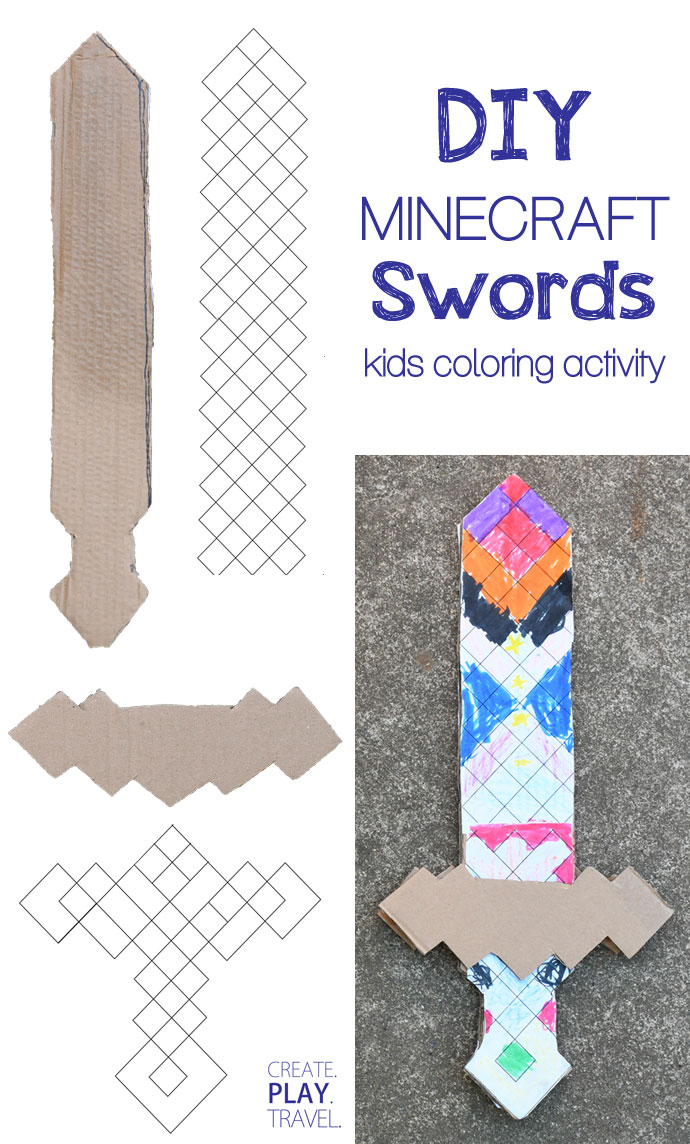 Once assembled, these DIY cardboard Minecraft swords are fun to color and perfect to have pretend sword fights with! The cardboard swords aren't super durable so gentle play will extend their life.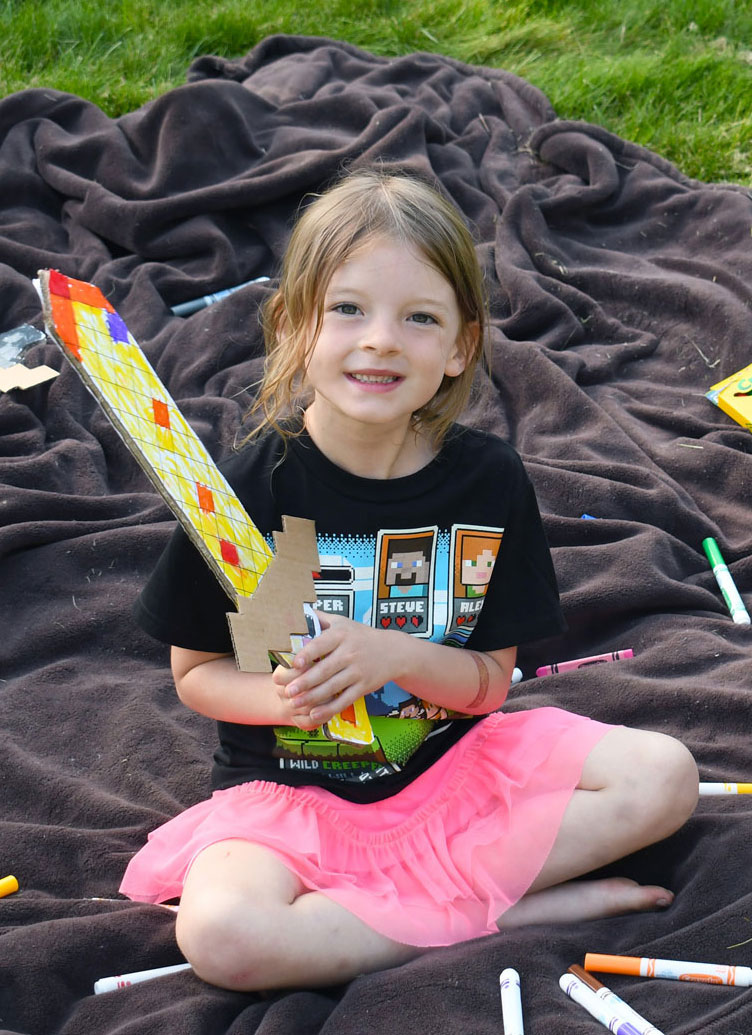 Kids attending a Minecraft birthday party will love coloring their own Minecraft swords! Each sword turns out differently with unique colors and patterns. This DIY Minecraft sword kids coloring activity is a great kids' birthday party craft that's easy to pull off with just a little preparation.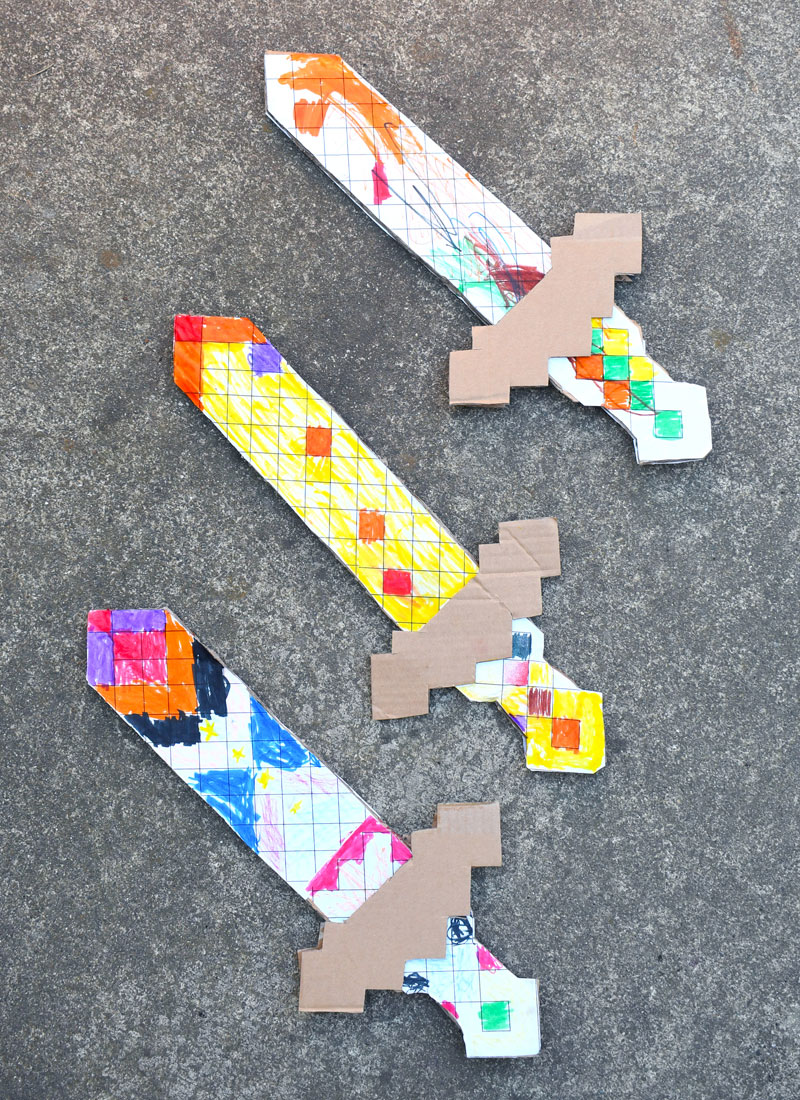 I hope you are inspired by our creative kids Minecraft party ideas!
Hi, I'm Katie! I live with my husband and 3 kids in beautiful Coeur d'Alane, Idaho. I love Jesus, coffee, DIY projects, photography, homeschooling my kids, traveling, and serving people. I've previously worked as a graphic designer, web designer, journalist and barista. I started Create. Play. Travel. to share some of our creative projects and family adventures. I hope you enjoy the highlights of our creative family life!