Colorado is a great place to visit on a family vacation. Even in winter, Colorado has more to offer than just ski slopes and mountain peaks (although these are awesome!). Denver, the Mile High City, has a huge variety of family-friendly activities and locations to enjoy year round. On a family trip in January, we explored a bunch of fun places in Denver. We also left with a list of even more places that we hope to visit next time. Here are some of our top places to visit with kids in Denver!


The Denver Children's Museum
First, the Denver Children's Museum is a great choice for a fun family afternoon. Our kids enjoyed the water play area, Recycle Assembly Plant activities, Vet station, chef's kitchen and Bubbles zone. The kids' museum also offers classes and creative workshops to teach kids skills such as cooking, sculpting and discovering through science! We talked to some of the local parents who said they often bring their kids and stay all day! The Children's Museum is also building a huge outdoor experience with climbing nets and a long slide that will open Summer 2019. The wide variety of engaging activities makes the Denver Children's Museum stand out as a top place to visit for families with kids.
The Downtown Aquarium
Next top family destination is the Downtown Aquarium, which is located right across from the Children's Museum. The minute you step into the Denver Downtown Aquarium you can't wait to see more. The creatively designed escalator looks like a giant fish which swallows you up as you head to the main floor. The under the sea exhibits are colorful and panoramic behind huge panes of glass. Kids can see cool reef creatures up close. They can touch the sting rays, watch fierce sharks glide by and laugh at the playful otters twirling through the water. Our son really enjoyed meeting the Aquarium's tiger too!
A top highlight of our visit was watching the Mermaid Show right next to our lunch table at the Aquarium Restaurant. Colorful mermaids swam by, blowing trails of bubbles in the shape of a heart. Our girls were excited to meet the mermaids and take a photo! The Denver Aquarium is a memorable family destination. Families of all ages can enjoy a relaxing afternoon filled with colorful ocean discoveries.
The Denver Butterfly Pavilion
If your family is headed to Denver, Colorado, you won't want to miss your chance to stop by the Denver Butterfly Pavilion. We enjoyed the "Finding Nemo" Open Ocean exhibit complete with fish resembling Dory, Nemo and his dad Marlin. Our kids cautiously pet Rosie the Tarantula and peered at snakes and beetles. Once you're past these smaller yet engaging exhibits, the best is yet to come.
The Butterfly Pavilion "Wings of the Tropics" is a large atrium where you can walk among free-flying butterflies in a tropical paradise. My kids thoroughly enjoyed seeing the many varieties of butterflies fluttering around the exhibit. We also learned about the museum's conservation efforts. We even had the chance to witness the daily release of newly hatched butterflies into their new tropical home. You can find the full list of exhibits here.
Denver Museum of Nature & Science
One of my favorite places in Colorado is the Denver Museum of Nature & Science. You could easily spend 6 to 8 hours exploring the displays and exhibits. We learned about Egyptian mummies and saw a diverse collection of prehistoric dinosaur skeletons. We explored the museum's vast treasure of shimmering gems and minerals. Our kids enjoyed playing with water activities and practicing archaeology in the museum's interactive Discovery Zone for kids. If you added IMAX and Planetarium shows to your itinerary, a family could easily spend an entire day at the Denver Museum of Nature & Science. You can find the full list of exhibits here.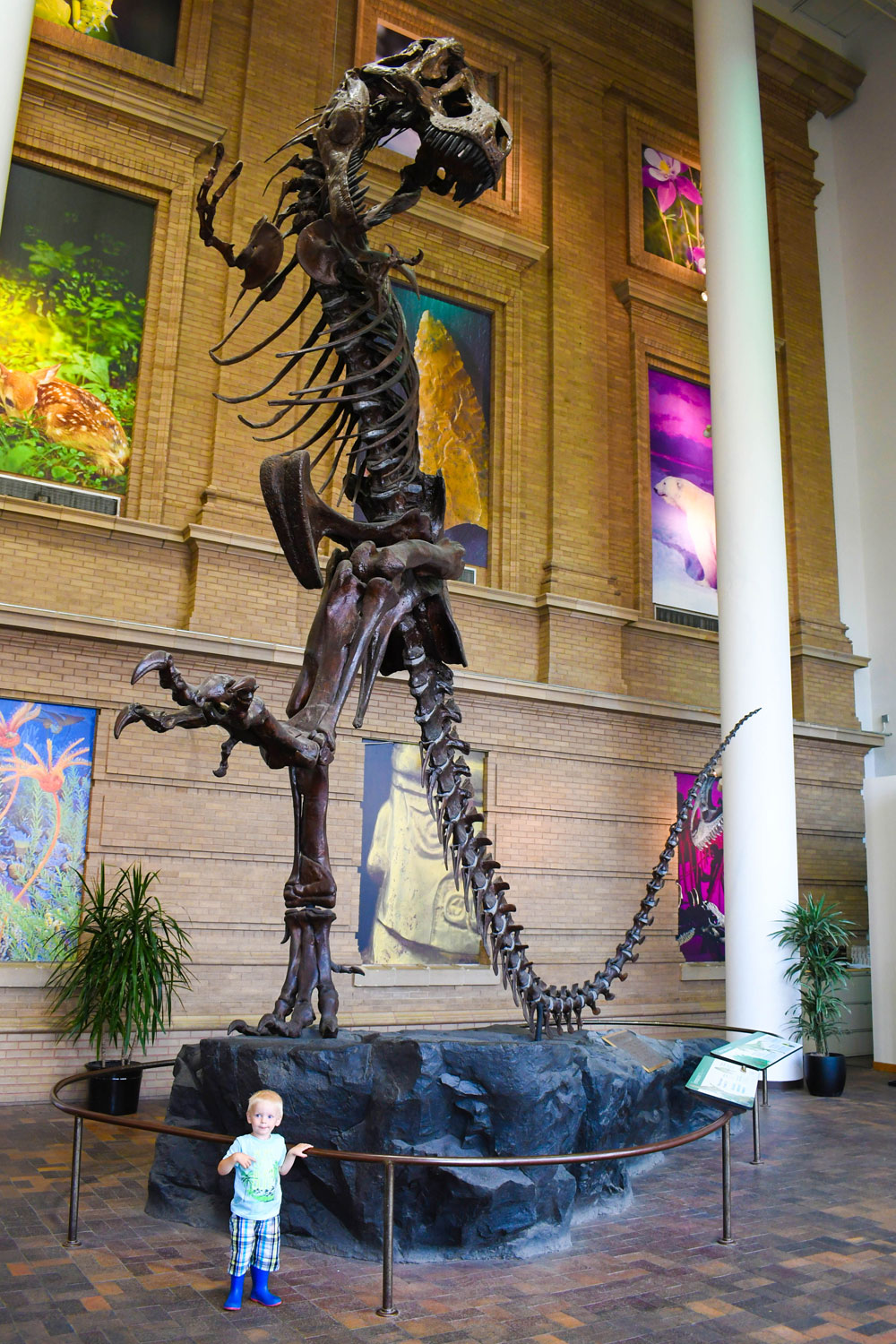 Denver Zoo
Finally, if you visit Denver with your family, a trip to the zoo is always memorable! The Denver Zoo is home to a lively assortment of animals and wildlife. Visiting the zoo expands kids' understanding of the natural world beyond what they encounter in everyday life. Kids will love seeing all their favorite zoo animals up close. The Denver Zoo family includes giraffes, hippos, elephants, lions, zebras, komodo dragons, flamingos and more!
We really enjoyed our family trip to Denver and we can't wait to go back! We discovered so many fun things to do and see while visiting Denver. Which destination would your family enjoy the most?
Pin this to Pinterest
Andy is dad to three kiddos and lives in the beautiful Pacific Northwest. He loves going on family adventures, hiking, and riding motorcycles and ATVS. He's also an entrepreneur and runs a successful children's brand specializing in solutions for playtime and snack time.